Visit us at our NEW LOCATION - 117 Melrose Ave., Catonsville, MD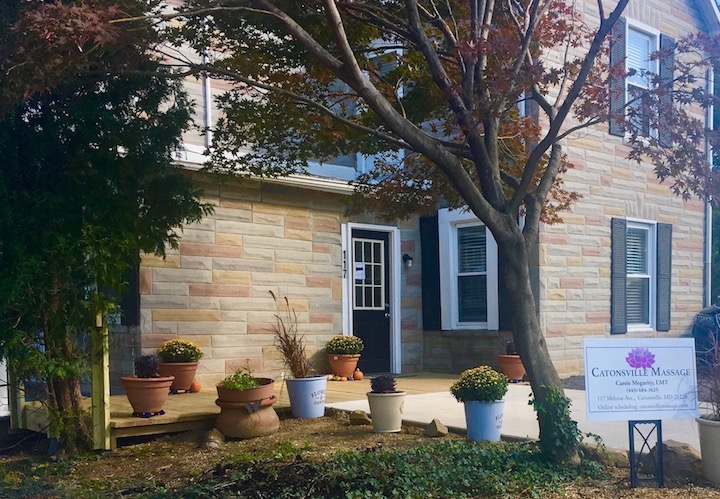 Welcome to the new location of Catonsville Massage
We are now in a quaint formstone house that is located around the corner from our former location in the Avalon Wellness Center. We are happy to say that Dawna Fiufaro-Strode Acupuncture has also moved with us acukidsmaryland.com.
Nothing will change as far as online scheduling, and our phone numbers will remain the same. We have a parking lot on the side and you may also park on the street. The entrance to Catonsville Massage is on the side as pictured, with the parking lot. The entrance to Dawna Fiufaro-Strode Acupuncture is the door facing the street.
---
We believe in assisting our clients in reaching optimal health through the use of massage techniques and reflexology, which we will tailor to your needs each time you see us for a massage.
---